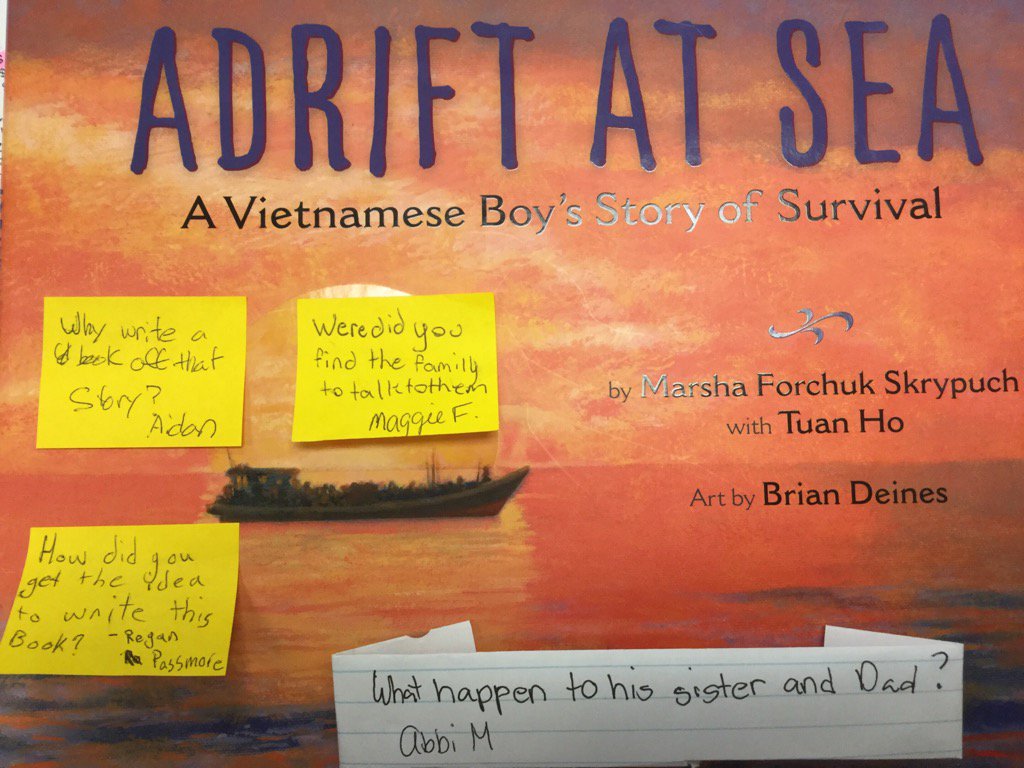 Aidon, I wrote it because no one else had written a picture book about the Vietnamese Boat People. I wanted to show how heroic Tuan and his family were.
Maggie, my publisher, Gail Winskill at Pajama Press met Tuan and when she heard his story she knew I'd want to write it. I have been interested in the Vietnamese Boat People for several decades.
Regan, I love writing coming to Canada stories. I love finding real people who came here under very difficult circumstances. These people are heroic and their stories should be told.
Abbi, Tuan's older sister and father escaped earlier. They were all eventually reunited in Canada. Tuan's youngest sister came to Canada several years later.