$1000 US per day, plus travel/accommodation costs. Full day can be split between neighboring schools. Marsha is a mere 90 minutes away from Buffalo NY and 3 hours from Detroit MI. She will travel to anywhere in the US if a cluster of schools in an area invite her. Travel costs would be split among participating schools.
Marsha is an experienced and passionate presenter who tailors each presentation to the group in front of her. She can do up to four presentations in the same school or area in a day. As the author of picture books, middle grade novels, narrative non-fiction and YA novels, she routinely presents to an entire school over the course of a day. She also loves speaking to adult groups, family literacy events and she loves loves loves giving writing workshops.
Presentations by grade
Marsha is an extremely flexible presenter. No two groups are ever the same and no two of her presentations are ever the same. She likes to have a conversation with the audience rather than stand up there like a talking head. For most presentations, she works in why she thought kids' books were evil when she was a kid herself, and how she finally learned to read. Marsha talks about why she writes on topics that have been ignored by others and why she considers herself a librarian/detective.
Marsha has recently developed an interactive discussion workshop for students in grade 5 to 12 called The History of Fake News: stunning examples from the past and present plus techniques for detecting it and immunizing against it.
Here is an example of her themes by grade: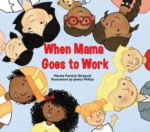 JK to 2: two 30 minute storytelling sessions for the price of one full session ($400+HST) using When Mama Goes To Work.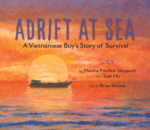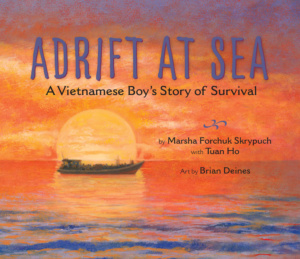 2 to 4: 45 to 60 minutes: Storytelling session plus Q&A on immigration, refugees, war from a child's eyes. Vietnamese boat people. Writing and researching true stories. Adrift at Sea: A Vietnamese Boy's Story of Survival.
4 to 8: The bulk of Marsha's presentations are for this age group. Using her novels, Making Bombs for Hitler and The War Below, Marsha discusses the real people behind her novels, her family connection to her stories and how she did her research. Lots of time for Q&A.
Marsha is also delighted to speak to high school, college and adult groups. Her focus and perspective is tailored to audience interests.
Maximum group sizes for presentations: 45 for K to 3. 100+ for everyone else.
Writing Workshops work best with 16 or so participants
Writing Workshop Topics:
Tools for detecting detect Fake News
Fake News in History: toolkit to evaluate historical sources
Teaching fun self-editing techniques to students in grades 4 to 12.
How to assist gifted student writers (of any age) without tearing your hair out in frustration.
Techniques for punching through writer's block.
Grade 12 Writers' Craft
Other topics upon request.
All Venues, library preferred.
Equipment required: A glass of water, lunch (egg salad sandwich on brown bread) if she's staying for the day. A table to spread her things out on. A microphone for larger groups or in the gym, or if the room acoustics are questionable. A screen and projector for power-point.
Virtual Visits: Skype, $150, by check or wire, 20 to 60 minutes.
Please note: Her surname is pronounced SKRIPP-ick.
Contact Marsha: