click on each book's cover to find out more, read a sample, and read reviews
Newest books:
World War I:
World War II:
Vietnamese refugee narratives:
Ukrainian picture books:
Early Years Picture books:
Anthologies:
Buy: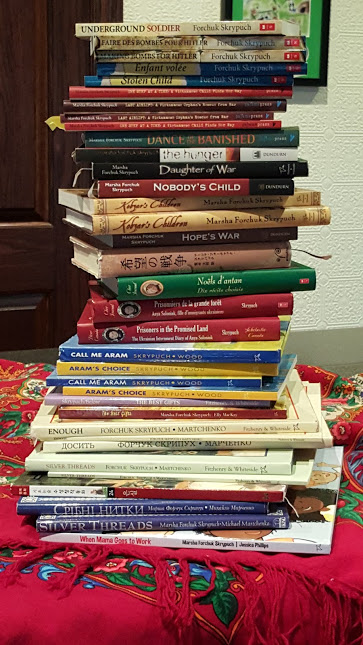 Did you know that you can walk into any independent bookstore in the country and if you don't see the book you want on the shelf, you can order it in? I urge you to try this. Same goes for Indigo and Chapters. Not sure where your nearest independent bookstore is? Go here.
If you're wanting autographed copies, or rare editions, let's talk.