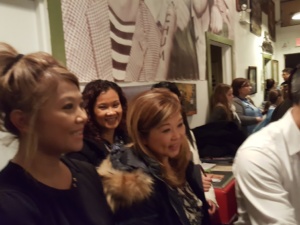 Susan Gibson attended the launch of Adrift at Sea and she wrote about the fabulous evening on her blog here.
A surprise snow storm didn't keep people away from coming to the Station Cafe on Dec 6th. We had a packed house!
Tuan came with his entire family and we all autographed the books that were sold that night. Proceeds of the event were donated to the Brant Anglican Churches Support for Syrian Refugees. Sweets were provided by the Brant Anglican Churches refugee committee. The Family Literacy Committee of Brant, Kids Can Fly and the St. George Girl Guides hosted the event. Many thanks to Mike Tutt and the Station Cafe for the great venue.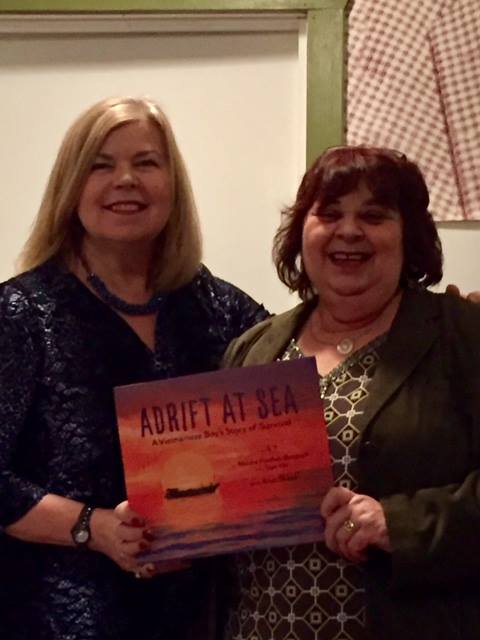 Here I am with the amazing Sharon Brooks of Kids Can Fly. Sharon was the master organizer of the launch. Sharon is dedicated to improving the lives of the kids of Brant (she has my vote for being a woman selected for Canadian currency!)